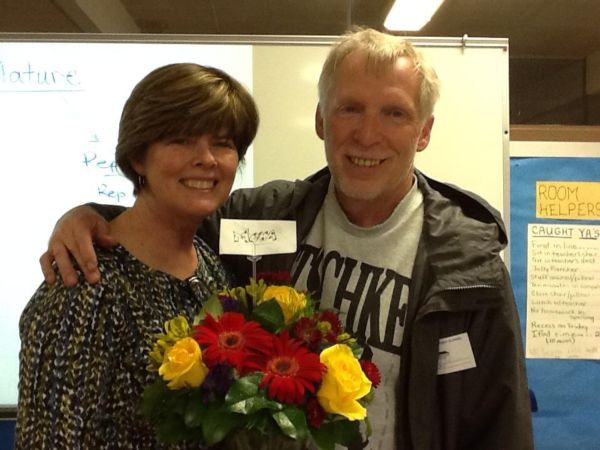 BULLETIN BOARD NOTICE
July 2019
Dear Brothers & Sisters:
FORREST CEEL,
TECH SCHOOL OR COLLEGE ESSAY CONTEST
A Chance for two students to each earn a $500 Scholarship
Each year the children of L.U. 2150 members in good standing as of January 1st, 2019 will be eligible to participate in an essay contest for a chance to earn one of the two $500 scholarships. Students who are enrolled or committed to a Tech School or College for the fall semester are eligible to submit an essay. The theme of the essay will be, "debunking a myth of labor unions".
The contest is named in Memory of Forrest Ceel who was a lifelong supporter of the Labor Movement. Forrest believed that education was a key to success in life and wanted money set aside after his passing to fund this contest to help students with their continuing education costs. Forrest was a former Local 2150 Business Manager. He retired on July 31st, 2011 due to health issues. He remained active in the labor movement during his retirement right up to his passing.
Over his 35-year career as an IBEW member with We Energies and Local 2150, Forrest gave his all every day. He led by example with honesty and integrity and fought for all those in the Labor Movement. Forrest touched the lives of all who met him and is greatly missed by all.
Your child can enter by submitting his/her essay no later than October 1st, 2019. Contestants must list the Tech School or College they attend or will attend. Essays should be approximately 500 words. The essay winner will be announced at the October 2019 Unit 8&9 Official meeting.
Send essays to:
Attn: Heidi Koenig
Forrest Ceel Essay Contest
IBEW Local 2150
N56 W13777 Silver Spring Dr.
Menomonee Falls WI 53051
NOTE: Sons and daughters of L.U. 2150 Constitutional officers or staff are not eligible to enter.
In solidarity,
Jay D. Allen
Assistant Business Manager