Addressing misconceptions about CBD oil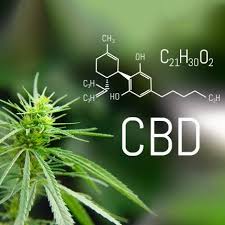 CBD, or cannabidiol, is a chemical in marijuana and hemp that today is often sold in oils and lotions, beauty and health products, vapors, and infused edibles such as gummy candy, as a treatment for certain medical and therapeutic issues. Although it doesn't produce a "high," the Occupational Health and Support Services team is providing the following details about CBD oil in support of the Target Zero commitment to living and working safely:
CBD oil is not regulated by the Food and Drug Administration. There are no validated tests or guidelines that ensure the chemicals in the oil are what they are claimed to be.
Medical providers don't monitor whether CBD products are being used in the correct amounts. Although companies that manufacture the products generally provide information on drug testing and often claim the products won't trigger positive drug test results if taken at the correct dose, individuals may end up applying or ingesting too much, or the manufacturer may not have a valid testing method. Variables such as these make it difficult to gauge what could generate a positive drug test result.
CBD, as a chemical component of marijuana, is classified as a Schedule I drug. Under the Controlled Substance Act, the list of Schedule I drugs includes marijuana (whether medical or recreational) and its byproducts. Department of Transportation (DOT) regulations prohibit the use of these drugs.
CBD oil can cause a positive drug test. A drug test may come back as positive depending on the CBD product's THC content and how much or often the product is used.

Read the full statement

from Quest Diagnostics, which performs

drug and alcohol testing

for WEC Energy Group.
WEC Energy Group's Alcohol and Other Drug Use Policy

addresses the consequences of testing positive for marijuana. The policy states that having a positive drug test for marijuana, regardless of the origin, will result in an employee being found to be under the influence of illegal drugs, even if it has been prescribed or authorized for use by a licensed practitioner or used in accordance with applicable state law. This will subject the employee to disciplinary action and/or termination.
"Employees who choose to use CBD products assume the risk that a drug test could come back positive," says Dr. Kevin Edwards, a medical review officer for WEC Energy Group. He recommends that employees work with their physicians instead.
"The same issues CBD oil is used for can be treated with other medications that aren't classified by the DOT as Schedule I drugs and that have less harmful side effects."
Article from Quest Diagnostics Employer Solutions Blog
Cannabidiol and drug tests
Q: Will I pass a drug test if I use CBD?
Cannabidiol (CBD) is one of approximately 400 compounds found in cannabis, the same plant that produces the psychoactive compound, delta-9-tetrahydrocannabinol (THC). While CBD is a cannabinoid and shares some structural similarities with THC, it does not produce a "high." Research surrounding CBD is still in its early phases, but preliminary studies indicate that CBD may benefit medical and therapeutic issues such as seizures, neurological diseases, pain, cancer, inflammation, and mood disorders, including post-traumatic stress disorder (PTSD).
Sara Jane Ward, an assistant professor of pharmacology at the Temple University Lewis Katz School of Medicine, tells U.S. News Health that the Drug Enforcement Administration considers CBD, like all cannabinoids, a Schedule I substance. She adds, "…hemp – a variety of the cannabis plant regulated by the U.S. Department of Agriculture – is legal , so long as its THC content is negligibly low. But because the agriculture department doesn't test for CBD – only THC, more companies are getting away with selling products they say contain CBD."[i]
In some medical marijuana states, CBD products are allowed to have residual levels of THC up to 5%, dependent on the state. Because of these low to non-existent levels of THC, more companies have started carrying CBD products, even in states where marijuana is not permitted for either medicinal or recreational use. However, it is worth noting that CBD is not legal[ii], at the state level, in all 50 states.
Unlike THC-rich products that do create a high, CBD is perceived as less harmful and comes in several different forms:
Oil (most popular)

Beauty and health products

Vapors

Infused edibles such as lattes, chocolates, and gummies
Despite the reputation CBD has of being less harmful than products[iii] containing THC, CBD may still cause adverse reactions in some people. Reported side effects from human and/or animal studies include:
Fatigue/drowsiness

Changes in appetite

Decreased blood pressure

Anxiety

Possible endocrine disruption

Altered immune function

Dizziness

Psychomotor slowing

Diarrhea
So… will I pass a drug test?
Maybe. CBD itself would not report positive for marijuana or marijuana metabolite. If the CBD product contains THC at a sufficiently high concentration, it is possible, depending on usage patterns, that the use of these products could cause a positive urine drug test result for marijuana metabolites. For example, in some states, CBD may contain up to 5% THC.
It is important to remember that for federally-mandated drug tests, the use of CBD or "medical marijuana" would not be considered an alternative medical explanation for the positive test result. Moreover, as a Schedule I substance, CBD remains illegal at the Federal level. While there are some states that permit the sale of CBD, many of these states only permit relatively low levels of THC in the CBD product.
Employers need to stay informed about the ever-changing landscape of marijuana and its derivatives because situations like this may arise. Additionally, employers need to ensure their company's substance abuse policy language clearly reflects their position on marijuana and the use of CBD products.
Read an article in Consumer Reports featuring an interview with Dr. Barry Sample, Senior Director of Science and Technology, Quest Diagnostics, about CBD oil.
For more information about drug testing, visit our website.